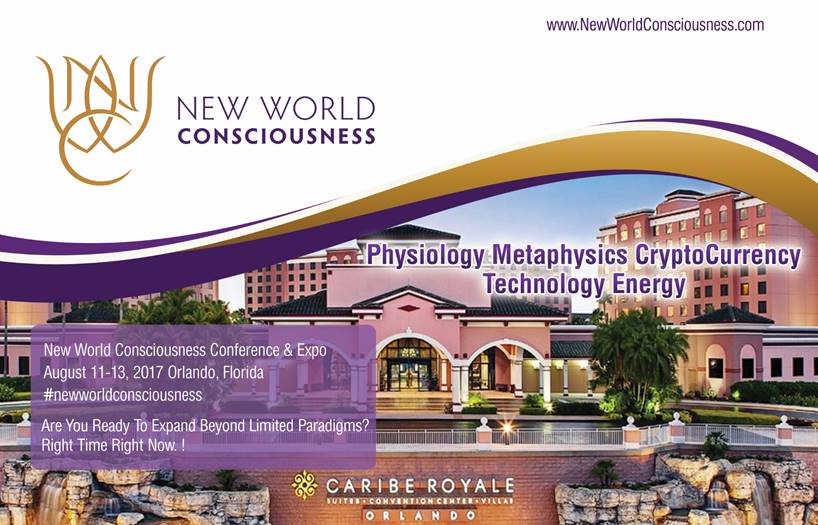 Stephanie South to present at the New World Consciousness Expo
Stephanie South, Creative Director of the Foundation for the Law of Time will be presenting at the New World Consciousness Conference & Expo
Yellow Crystal Seed Year
Magnetic Moon 17-19, Kin 80-82
(August 11-13, 2017)
at the Caribe Royale Resort in Orlando Florida.
Event on Facebook | Event on galacticSpacebook
We invite you to join us,
The New World Consciousness Conference & Expo is bringing knowledge forward to create awareness, transformation and solutions for our global community.
NWC has gathered an International knowledge forum of top Researchers, Teachers, Authors and Innovators to present compelling topics that create awareness for the new conscious shift.
The beautiful Caribe Royale Resort in Orlando is your destination where you can enjoy three days of profound knowledge, experience products and services at the Expo, enjoy live entertainment, delicious food, and make lifetime connections.
NWC will encompass technology, physiology, metaphysics in an atmosphere of connection, progress and unity. We believe that through the awareness of truth and wisdom, we can make enlightened choices, and expand beyond limited paradigms.
We look forward to meeting you all.