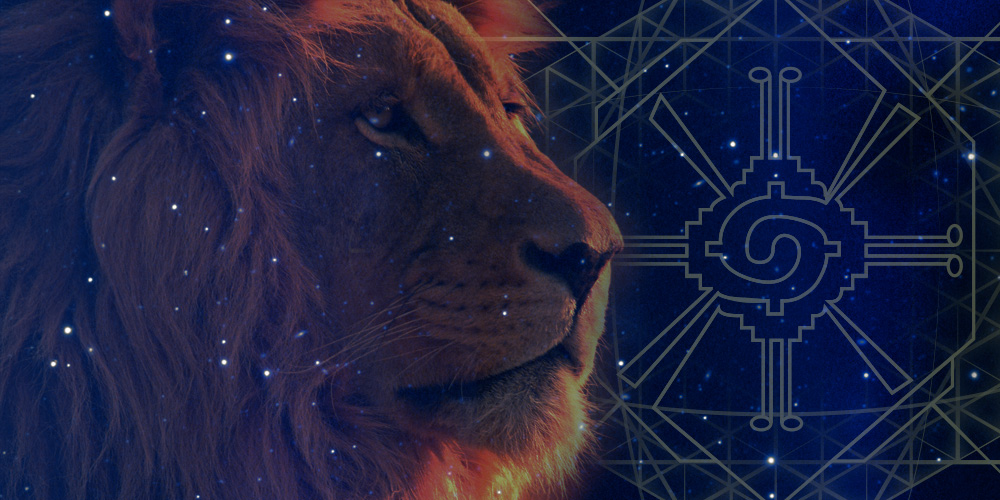 Star in Constellation Leo named "José Argüelles-Valum Votan"
On the Day out of Time, Kin 213 (July 25, 2011) representatives of the Planet Art Network in Russia received notice from the director of Russia's "Star Almanac" Campaign that a star in the constellation Leo has been named "José Argüelles".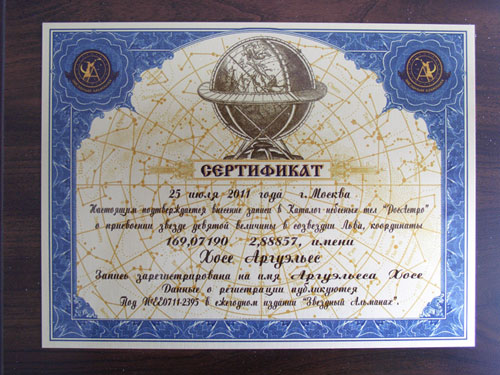 The Certificate states:
July 25, 2011, Moscow
It is hereby confirmed the entry into the catalog of celestial bodies "Ros Astro"
on assignment ninth magnitude star in the constellation Leo, with coordinates
169.07190 2.88857
José Argüelles
Record registered in the name of José Argüelles.
Registration data published under the number
EE0711-2395 in the annual "Star Almanac."
The certificate is dated on the Day out of Time, the only "holiday" on the 13 Moon/28-day calendar, a day to embody Time is Art and Peace through Culture, to which José Argüelles/Valum Votan had devoted his entire life on Earth (and now still from the other side of the veil).
Further synchronic notes are that this occured in this first Overtone Tower of the Green Central Castle of Enchantment, also known as Merlin's Tower. Kin 213 is the Red Overtone Skywalker, which indicates a Quetzalcoatl Return.
This day was also the completion of the 24th year of the Dreamspell Count which began in 1987, 24 being the number assigned to our local star, Kinich Ahau, Velatropa 24 – as well as the number of Valum Votan's Gregorian birth date: January 24 (1-24). Also note that July 25th marked the 124th day since Jose's passing.